A Podcasting Blog from Podcasting Tools - Daily Podcasting News and Information for Podcasters and Listeners.
Daily Podcasting Blog and news related to podcasting, RSS, podcast news and aggregation. Information related to podcasts are added on a daily business and cover the gamut, from new podcast product announcements, podcast directories, marketing for podcasters and much, much more.

12/28/2005 Podcasts: A guy thing?
Chances are, if you've recorded a podcast in the last year, the people listening in were men.

A survey in December by Podtrac, a company that aims to connect podcasters and advertisers, showed that 78 percent of those who have ever listened to a podcast are male. That pattern is in keeping with early adoption of a wide array of technologies, from PCs to video games.



12/28/2005 PodcasterCon Jan 7, 2006
PodcasterCon 2006 is a free one day conference open to all participants to discuss and learn about podcasting. This not for profit event is being organized by a group of volunteers from around the world. PodcasterCon is an Open Event.

The event will not have traditional speakers, commercial product pitches, or bags full of conference swag. The event will have free food and drink, pre-organized sessions, and will be conducted in an unconference style.

The unconference will be held at the University of North Carolina, Chapel Hill, NC, 116 Murphey Hall from 9AM to 6PM.

12/27/2005 Podcasting Graphics
Select a podcasting button to match your websites color scheme.


12/23/2005 Scottish Podcasts
The clan website at http://www.scottishpodcasts.com/ will be a focus for Scottish podcasting and a single destination for anyone wishing to discover the best Scotland has to offer in this new medium. Podcasting is a term used to describe the automatic distribution of audio and video programs over the internet. Podcasting enables independent producers to create self-published, syndicated "radio shows" and gives broadcast media a new distribution method


12/20/2005 New Podcast Directory
The Pod Lounge is a new podcast directory, they invite users to submit podcasts. All podcasts are manually approved for inclusion.


12/19/2005 Motel 6 Continues to Leave the Light On, Begins Reaching Consumers Through New Medium
Motel 6, Tom Bodett Produce First Podcast With Motel 6 Top Reasons to Stay at a Motel during the Holidays Instead of With Relatives.

The tongue-in-cheek podcast, titled, "Motel 6 Top Reasons to Stay at a Motel during the Holidays," is available for download on Accor North America's Web site. Accor North America is one of the first major hotel companies to reach out to consumers through this new medium.


12/19/2005 Police Find New Way to Reach Out
The Franklin Police Department has joined the podcast revolution, becoming one of the first departments in the nation to use the hot new Internet technology to reach out to citizens.

''When you're dealing with tight budgets, it's on us to make sure people understand that we do more than driving around and occasionally turning on our lights," said Patrolman Brian Johnson.

The podcast, called ''Franklin's Finest," is ''a little blast to people to say, 'Hey, I think you should know about the other things' " that police do, said Johnson, a self-taught techie who manages the department's website.

Complete Article



12/16/2005 Senate Republicans use podcasting to get message out to the iPod crowd
The state's Senate Republicans want to make sure the iPod crowd can listen to legislative discussions about health care and agriculture while trotting on the treadmill or riding the bus.

The caucus announced Thursday that new technology on its Web site allows the public to subscribe to audio podcasts of legislative commentary and bill proposals - assuming, of course, that people would rather listen to Sen. Joseph Zarelli of Ridgefield talk about the budget than rapper Kanye West rail against gold diggers.



12/16/2005 A Little Close for Comfort
Play Underwear has introduced the iBoxer - iPod-ready underwear. The Play iBoxer is a cotton/spandex blend button fly boxer, with a discrete front pocket which is perfect for holding an iPod, other mp3 players or your cell phone. Answering the call may take on a new meaning.

The Boxer is available in solid colors and the solid waistband features a racing stripe and the Play logos.


12/12/2005 iTunes has New Features
Apple has added two new podcast features to iTunes. First, it has extended its new customer reviews feature to podcasts. Second, it now lists the top 100 podcasts by category. This includes the top business podcasts (iTunes link), technology podcasts and more.

Additional Details


12/19/2005 Snowboarding Jacket Integrates iPod
The Audex Jacket Series combines the technology from Motorola and Burton Snowbards, to include support for Bluetooth and Apple iPods.

The Audex jacket line is a combination of Bluetooth Wireless technology from Motorola and Burton snowboarding gear, resulting in outerwear that acts as the control center for handsfree communication and entertainment while on the slopes or anywhere else.

"Music and technology are a huge part of the snowboard culture," says Bryan Johnston, Burton's VP of Global Marketing. "The Audex line makes it easier than ever to listen to music and pick up calls whether you're riding up the lift or grabbing a taxi downtown."



12/06/2005 Free Podcasting Graphic Buttons
Use any of the following podcasting graphics to denote the location of your podcast or use the following free online tool to create custom podcasting graphics.

To save the image, simply right click on the image and save it to your local hard drive for use on your webpage.


12/06/2005 Disney's ESPN into Podcasting
Walt Disney Co.'s ESPN cable sports network is looking into distributing some of its television programs on Apple's iTunes music and video service, possibly joining its corporate cousin in a landmark deal, ESPN and ABC Sports president George Bodenheimer said on Monday.

12/06/2005 Podcast Is the Word of the Year
Only a year ago, podcasting was an arcane activity, the domain of a few techies and self-admitted "geeks." Now you can hear everything from NASCAR coverage to NPR's All Things Considered in downloadable audio files called "podcasts". Thousands of podcasts are available at the iTunes Music Store, and websites such as iPodder.com and Podcast.net track thousands more. That's why the editors of the New Oxford American Dictionary have selected "podcast" as the Word of the Year for 2005. Podcast, defined as "a digital recording of a radio broadcast or similar program, made available on the Internet for downloading to a personal audio player," will be added to the next online update of the New Oxford American Dictionary, due in early 2006.

12/06/2005 iPodder Changes Name to Juice
iPodder changed its name to juice.

Juice is a free open-source program, released under the GPL license. It works as a "media aggregator," in that it's able to collect and download audio files from a great deal of sources, such as radio, podcast directories and audio weblogs, by using the so called RSS (Really Simple Syndication) to "feed" audio files to users' computers.


12/06/2005 AOL Podcasting Search
America Online is at work on a search engine that, in theory, would let someone seek out and listen to snippets of podcasts that contain a particular word or phrase they are searching for.

Nearly all of the major search engines' podcasting services rely on "show notes," which is a written description of the program by its producers. It's an extremely rare service that lets you search the podcast's actual contents.

But the average show note is little more than 13 words long, according to a recent study by San Francisco-based Blinkx, a Yahoo competitor that specializes in audio and video search.

So few words can't possibly do justice in describing all aspects of a Podcast, which on average is about 20 minutes long, critics said.

Just how improved the service is remains to be seen when AOL's service is launched.




12/05/2005 Winery Podcasting
Californian winery launches podcasting service

Goosecross Cellars' Napa Valley Wine Radio (NVWR) will cover home wine education, entertainment and wine appreciation.

NVWR gives the subscriber a personal tasting experience, describing aromas, flavours, the vineyard and the winemaking process, and food pairing suggestions.



12/05/2005 Bono's Charity is Podcasting
The U2 frontman's social awareness group launches a monthly audio series on World AIDS Day.

The do-gooder group founded by U2 singer Bono is looking to take its anti-poverty message to trendsetters through a series of podcasts launched Thursday to commemorate World AIDS day.

Thursday's podcast by the group ONE: The Campaign To Make Poverty History will feature speeches by Bono, former South African President Nelson Mandela, and Coldplay front man Chris Martin.

Bono's group said it would offer new podcasts centered around AIDS, hunger in Africa, and other social issues on a monthly basis.



12/05/2005 Alleged Podcasting Extortion
Extortionists now have a new type of victim to pick on: podcasters. U.S. podcaster Eric Marcus has fallen prey to a hijacker who has diverted his really simple syndication (RSS) feed and is allegedly demanding money to release it. Marcus, who runs the Vegan.com site and produces the Erik's Diner podcasts, is looking for legal redress.

A podcast is audio content that is distributed to listeners over the Internet through an RSS feed. According to press reports, Marcus discovered that downloads of his podcast had suddenly diminished after he had gradually won an audience of 1,500 regular listeners.

Marcus found that Yahoo has an RSS listing for his podcast on its podcasts.yahoo.com directory, but that the listing directs potential visitors to podkeyword.com rather than to vegan.com. He also discovered that Apple's iTunes online music store associates the podkeyword.com Web address with the Erik's Diner podcast.

Marcus asked podkeyword.com to make a listing change. But the site allegedly replied that it would only do so if Marcus made a payment or permanently agreed to its terms, according to press reports.

Complete Article on Yahoo

The "other" side of the story is posted on "podkeyword"


12/03/2005 Japanese Panel Rejects iPod Tax
Japan appears likely to scrap proposed fees on portable digital music players - a plan known here as the iPod tax - after a crucial government committee refused Thursday to support the measure.

The Japanese recording industry had sought the fees, which would add between 2 percent and 5 percent to the retail price of portable players since the explosive success of Apple's iPod sales, which began here about two years ago. The industry says it needs the fees as compensation for lost sales from home copying.



12/01/2005 Musical Beds
Manufacturers have added iPod support to boomboxes, home stereo systems, car stereos, gaming systems, clothing, toys and even "personal vibrators".

For those that think that's not enough, Design Mobel has introduced Pause, the world's first iPod-compatible Bed.


december archive
november archive
october archive
september archive
august archive
july archive
june archive
may archive
april archive


FeedForAll
create, edit, and publish podcast feeds.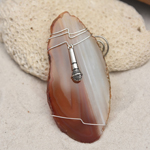 Podcasting Ornaments!