Daily Podcasting Blog and news related to podcasting, RSS, podcast news and aggregation. Information related to podcasts are added on a daily business and cover the gamut, from new podcast product announcements, podcast directories, marketing for podcasters and much, much more.

05/13/2021 Podcasts Are Always the Next Big Thing
Podcast coverage has a peculiar history. Whether fueled by wishful thinking or impatience, the media's takes on the format often come in fits and starts. Many outlets have declared podcasts the next big thing over the years, and there's been a lot of discourse surrounding podcastings perceived booms, busts, and even blips. Commonly pegged to the seemingly never-ending stream of new shows, discussions of the golden age" or peak of podcasts are regularly had. Articles compare the podcast boom to the Wild West and the American gold rush. It is all very amusing. And, when compiled, all of this breathless coverage reveals just how difficult it is to capture something with a community ethos through an industry lens. Here we celebrate podcasting's sweet 16 with a look back at some of the more excited articles — including our own — from the early days.

05/11/2021 How a podcast can add value to your marketing
These five questions can help you decide whether a show of your own is the way to go.

1. Where does this fit in my strategy?
2. Can I add value with a show?
3. Do I have a content marketing strategy to plan this show?
4. Do I have the resources to devote to this show?
5. Can I bring in quality guests?


05/06/2021 Coronavirus, Consolidation, and Collective Bargaining: The Year in Podcasting
Any summation of the past year begins and ends with COVID, even if we're just talking about podcasts. Given everything that's happened, how can it not?

We had just a little over two months of expected life in 2020 before counties across the United States started implementing initial lockdown measures, drastically altering the shape of everyday activity. Movement was scaled down, businesses were shuttered, and a great cloud of uncertainty descended upon the populace as this massive and utterly terrifying thing unfolded all around us.

05/04/2021 Mark Cuban predicts podcasts and livestreams are only going to become more popular.
Cuban shared his unique insights about the current and future state of not just podcasting, but the entire media industry. We discussed both legacy media companies and independent creators.

Here are the main takeaways and my thoughts from our conversation:

1. Streaming is the future, and legacy companies need to get on board in order to survive
2. These days, audio is just as competitive as video because the barrier to entry is lower and there's no pressure to look nice
3. As new technology emerges, media will continue to evolve — and creators must keep up

04/29/2021 Apple to switch its 'Subscribe' button to 'Follow' on Podcasts
Apple to switch its 'Subscribe' button to 'Follow' on Podcasts

04/27/2021 New Survey Bears Good News For Spotify And Podcasts, Bad News For Radio
Every year at this time, Edison Research and Triton Digital publish the results of a study called The Infinite Dial that tracks the use of digital audio and related media in the United States. It's a study that dates back over 20 years—it got its name from the digital radio that was introduced at that time—and is well-respected for the rigor and consistency of its methodology. This year's study shows how the pandemic has changed digital audio consumption habits. It also shows a few surprises in the streaming music sweepstakes.

The 2021 Infinite Dial results show that the use of online audio—including digital radio, AM/FM internet streams, podcasts, and music services—has plateaued at 68% of Americans ages 12 and up. But there are clear winners and losers, and they don't merely reflect pandemic-related factors such as people staying at home.

One big winner is podcasting. Growth in podcast listenership shows no signs of tapering off, as monthly listenership continues its linear growth path to 41% penetration, up from 37% in 2020. Growth is particularly high in the 12-34 age bracket, more than half of whom now listen to podcasts regularly (while the 35-54 bracket levels off around 40%). Podcast listenership is also getting more racially diverse, with nonwhite listeners now at 43%, up from 37% last year.

04/22/2021 Spotify May Have Already Won Podcasting
Podcasts exploded in 2020. People created nearly 900,000 new podcasts last year, according to Chartable, and hungry listeners couldn't get enough. Listenership in the U.S. grew 90%, and it grew even faster in other countries tracked by the podcast measurement company.

One thing that stood out in Chartables data is how dominant Spotify has become, thanks to its strategic podcasting acquisitions. And despite the ongoing consolidation in the industry, it may have built an insurmountable lead in most areas of podcasting from the creative, advertising, and listening sides of the equation.

04/20/2021 How a TV Critic Turned to Podcasts During a Pandemic
TV meant to be responsive to the moment seemed distant. But podcasts, with the intimate production values, felt more immediate and relevant than ever before.

In a year otherwise defined by loss, one area of our lives has remained untouched; abundant, even. Movie theaters closed and blockbusters were delayed. Music and theater venues shuttered. But TV marched on. The number of original scripted shows dipped slightly, but international series and older shows arriving on the streaming platforms more than filled the void of shows canceled or delayed.

And yet, as the pandemic months piled up, TVs seeming imperviousness to the halt of all other cultural activities started seeming less like a virtue and more like a vice, like denial, like a dispatch from a faker world.

04/15/2021 Why Podcasting Might Be One Of The Best ROI Marketing Channels In 2021
Podcasting Will Boost Your Network Like You Never Thought Possible

As you grow your audience, you'll find that podcasting can become an incredible resource for expanding your network. I have had the opportunity to invite guests onto my own show, as well as appear as a guest speaker on several business-oriented podcasts.

These have given me the opportunity to meet and interact with several incredible entrepreneurs working in a wide range of business categories.

Having a podcast gives me a valid reason to reach out to other entrepreneurs who I admire. These are people I might not have been able to meet otherwise, and they have given me valuable insights that I have been able to apply to my own business endeavors.



04/13/2021 Podcasting in 2021: How podcasts have captured hearts, minds and ears globally
Illustrating how podcasting have captured the interest of people all over the globe in recent years, research company Grand View Research suggested that the global podcasting market size valued at USD 9.28 billion in 2019 and is expected to grow at a compound annual growth rate (CAGR) of 27.5% from 2020 to 2027. During the pandemic, listeners worldwide are observed to be spending more time at home due to work-from-home and social distancing policies – changing the entire dynamics of the market for podcasts, which used to have a pre-pandemic target audience of people listening to broadcasts during their commute. The industry is now expected to grow with engaged listeners who are stuck indoors while working from home.

04/08/2021 2021 in Podcasting: Now What?
As you might recall, 2020 closed out with yet another flashy podcast acquisition. Right before the New Year, Amazon announced that it was buying Wondery for its Amazon Music service, where it will presumably be made to pump out original content rendered exclusively at some point to lure new users to the platform.

04/06/2021 Top Podcasting Secrets & Shows for Digital Marketers & Beyond
Podcasting is a great way to reach and engage with your audience. Here's the lowdown on podcasting and the shows digital marketers should pay attention to.

Podcasting is the new normal in digital marketing.

Experts are calling podcasting modern-day blogging.

Doubling in attendance from the previous year, Podfest March 2020 marked the 6th edition of the annual international event produced by Chris Krimitsos.

It also skated by the pre-pandemic shutdown as one of the last live events of 2020.

04/01/2021 3 Lucrative Hidden Benefits Of Podcasting
1. Relationship Building
2. Infinitely Recurring Revenue
3. Securing Media

03/30/2021 Sinister sounds: podcasts are becoming the new medium of misinformation
The role of podcasts in the information ecosystem has gone largely unexamined. While alt-right figures have been increasingly chased off Facebook and Twitter, podcasting is shaping up as the next arena where the fight over questionable or dangerous content will play out. However, the problem of how to moderate audio content is proving thorny.

As podcasting grows in stature and revenue, its disinformation problem can't be ignored.

03/25/2021 The 10 Commandments of Podcasting
1. Thou shall not do it for the money
2. Thou shall be a consumer
3. Thou shall reflect well on your brand
4. Thou shall be useful
5. Thou shall not be a salesperson
6. Thou shall get personal
7. Thou shall create a consistent format
8. Thou shall release episodes regularly
9. Thou shall be professional
10. Thou shall be sociable

03/23/2021 Podcast As Marketing Tool: It Creates Value For Listeners
In an age wherein a variety of marketing tools are available for experts, one tool is often underutilized—podcast. Podcasts are effective tools for marketing because they help brands to reach a niche targeted audience. According to research, podcasts help to hypertarget audiences and give a good return on investment. Podcasts also create value for listeners because they are often informative and educational.

According to Forbes, iTunes is a rank one website. Hence, any founder who is featured on a podcast with a description contributes to SEO ratings of the brand. Hence, podcasts can be an effective tool in boosting up page rankings. Listeners are increasing for podcast channels and 115 million people are expected to listen to podcasts per week.

03/17/2021 Podcasting Growing – But Are You Making Money?
While most radio companies, outside the biggest in the industry, struggle to find a revenue generating podcast strategy, the number of consumers listening to podcasts continues to grow.

Monthly listening is up, weekly listening is up and the average podcast listener tunes into about 5 shows per week. The latest Infinite Dial stats show that about eighty million Americans – 28% of the U.S. 12+ population – are now weekly podcast listeners, a 17% increase over 2020. And, 57% of the country have now listened to some kind of podcast.

The overall monthly podcast listening audience is now more diverse than ever: 57% of monthly podcast listeners are white, 16% Latino, 13% African American, 4% Asian, and 10% of some other background.

With podcasting on the rise the big question that remains for most radio stations around the country is how to make money at it. Unless you have a large enough network of shows, like the bigger radio companies, to be able to sell millions of downloads to advertisers and ad agencies, it takes a minimum of 25,000 downloads per show for an advertiser to even look at a show.


02/23/2021 Are Music Streaming Companies a Big Hit With Investors?
Music streaming companies have seen stellar growth in user numbers. We ask Morningstar equity analyst Neil Macker if the trend can continue.

Some of the key findings are, as you said, the music industry has rebounded because of simply the streaming industry itself. Music streaming has exploded over the last few years, and because of that, record labels have moved from a declining business in terms of revenue to a growth business over the last five years.

02/19/2021 Spotify says it is dominating the podcasting market because of a million-plus tiny podcasts
Spotifys $100 million-plus Anchor acquisition is seemingly paying off. In data released today as part of its annual Wrapped look-back on the year, the company says Anchor, which makes podcast creation software, powered 80 percent of new podcasts on Spotify this year, meaning the software contributed more than 1 million shows to Spotifys catalog in 2020 alone. Overall, Anchor powers 70 percent of Spotifys total podcast catalog, or around 1.3 million out of over 1.9 million shows.

Anchor-hosted shows account for more consumption of third-party podcast content on Spotify than any other podcast hosting or distribution provider
Spotify says Anchor's top five markets in 2020, by total number of shows, were the US, Brazil, Indonesia, Mexico, and Great Britain. In Indonesia, Spotify signed nine shows to become exclusives. Meanwhile, the fastest-growing markets, looking at the average monthly increase in new shows, are India, Mexico, Brazil, Argentina, and Indonesia. India accounts for nearly 40,000 Anchor-made shows and has been growing at an average of 22 percent month-over-month increase in 2020.

02/17/2021 4 crucial tips for making your podcast connect with audiences
After months of working from home, and with many more months to go for most companies, keeping employees, customers and partners connected is more important now than ever before. One way brands are looking to stay engaged is through podcasting.

Podcasts are an intimate medium that allow listeners to feel more connected to the host and engaged with the topic. Here are four best practices for how to make company podcasts effective and engaging for the long run:

1. Empower your team.
2. Provide consistent, accessible and digestible content.
3. Pay attention to feedback.
4. Put in the work.

02/15/2021 Local musicians find their podcasting voices
As the COVID-19 pandemic complicates that exchange, several artists have found another way to connect. Launching podcasts that sweep the corners of their musical experience, they sound out their voices in fulfilling fashion.

Robin Anderson and Audra Sergel launched their Musicians Dish podcast in September. The show represents both a natural expression of their friendship and an extension of their concerns as freelance artists.

Whether recording on their own or collaborating, Anderson and Sergel nimbly blend elements of pop, jazz and musical theater. Each songwriter's work unites bold humor and deep sentiment — as does their podcast, which is irreverent and informed.

02/11/2021 Amazon wants to dominate podcasting now, too
Amazon has long owned Audible, the audiobook titan that dabbles in podcasting, but only very recently began to work its way into the podcast arena. Just this September, Amazon Music launched podcasts, in an effort to boost one of the truly struggling arms of the company. For whatever reason, Amazon Music streaming has not been able to maintain a foothold as a competitor to Spotify for Apple Music, in the same way that Prime Video contends with other top video-streaming services.

02/08/2021 8 ways branded podcasts are helping these brands get results
Podcasting is marketing. And companies have been using branded podcasts for a long time. But while many companies, big and small, have attempted using branded podcasts, not all of them have been equally successful.

Begin with a strategy
No matter what the nature of your business is, creating a branded podcast starts with a sound strategy. What are the objectives of your branded podcast? Who is it for, and what is the purpose behind creating it? These are the first questions we ask any brand before starting an engagement. Well-executed branded podcasts are not about just the podcast, but about everything from strategy to research to storytelling to distribution.

02/04/2021 Soundwise Can Help for Connect Your Audio Products to Your Audience
Podcasting and audiobooks have become increasingly popular in recent years – especially for entrepreneurs and in the business community. For many, these audio formats are a great way to educate people about your product, grow brand loyalty, and help bring in additional revenue for your company. But, a podcast or audiobook is only as good as its technical quality and distribution, both of which can be difficult to master.

Soundwise is an all-in-one platform that helps you create and sell audio products like audiobooks, podcasts, audio courses, and albums directly to your customers.

02/02/2021 How the Podcast Industry Found a Voice During the COVID-19 Pandemic
When the pandemic hit us, nobody anticipated the extent to which it would alter our lives. Just over a year ago, the coronavirus was spreading only in the unfamiliar region of China's Hubei province. Today, every major country is reeling under its effects, with people trying to balance work, home and social wellbeing. While our routines remained restricted due to imposed limitations on movement, it has provided us additional time to spend at home.

Moreover, the work-from-home phenomenon has given employees the flexibility to accommodate the various facets of everyday life. People now have a myriad of options to pick and keep them entertained and connected to the world. Over the months since the initial lockdowns, there is a significant buzz, with reports suggesting a spike in mobile phone usage, online shopping, OTT video content and podcasting.

01/29/2021 Has independent podcasting peaked?
What is missing in the audio space today are platforms that empower podcast makers to build membership communities — and make it easier for podcasters to sell their own subscriptions. Today's biggest platforms are not designed to help podcasters build and strengthen their audiences and their communities.

What's missing is the ability of a publisher to create rich interactive experiences and distribute that on any app or any smart speaker.

In the coming year, I have no doubt that the biggest podcasting stars will continue to see large paydays as tech platforms bid to buy them out. But unless podcasting platforms evolve, what we could be left with will resemble the big industrial radio oligopoly of the late 1990s, and the diversity and promise of podcasting could begin to disappear.

01/27/2021 15 Essential Tips To Plan A Podcast That Helps A Business Grow
1. Create An Ideal Listener Avatar
2. Know Why You Are Doing It
3. Be Authentically You
4. Interview Other Podcasters
5. Accept That Episode One Will Not Be Perfect
6. Get To Know Your Audience Intimately
7. Be Clear About The Value You Want To Bring
8. Never Quit
9. Know Your Audiences What Is In It For Me
10. Let Interesting Guests Talk You Up
11. Commit To A Disciplined Purpose For A Year
12. Find A Niche Aligned With Your Expertise
13. Take A Step-By-Step Approach
14. Figure Out What People Need To Hear
15. Be Relevant And Real

01/25/2021 Podcasting in 2021
In April 2020, Apple Podcasts announced a milestone: Its catalogue featured one million podcasts. That might have reflected the COVID-triggered surge in podcasting last spring. With so many locked down at home, launching a podcast seemed like a good idea. Visions of stardom might have danced in their heads.

The other major presence in the podcast category, Spotify, went on an acquisition spree. That included the Joe Rogan podcast, with its 190 million downloads monthly. Forbes documents that the Rogan show made $30 million in 2019.

According to Podcast Insights, 155 million households in America have listened to podcasts. 45 percent of them have income over $75,000. The medium is mobile and smartphones drive usage.

01/22/2021 The Emergence of Podcasting in 2020
2020 has been a transformational year for many industries. For media and content creators, pivoting strategies is nothing new. With the emergence of OTT and other cord-cutting methods, television networks, movie theaters, and even traditional radio have been shifting for at least a decade.

With consumers demanding more content quicker, podcasting is taking over earbuds and smart speakers everywhere. Not surprisingly, podcast listening rose during the COVID-19 pandemic.

Seventy-five percent of Americans know about podcasts, according to Edison Research. Digging deeper into the numbers, about 104 million Americans listen to podcasts monthly -- with the average listener streaming at least five hours of podcast content a week.

While there may be close to 1.5 million podcasts out there, not all of them are in production. Do not let that discourage you from joining the podcasting revolution. Podcasting is one of the best ways to get your business message out there, no matter your niche.

01/20/2021 Spotify says It Is dominating the podcasting market because of a million-plus tiny podcasts
Spotifys $100 million-plus Anchor acquisition is seemingly paying off. In data released today as part of its annual Wrapped look-back on the year, the company says Anchor, which makes podcast creation software, powered 80 percent of new podcasts on Spotify this year, meaning the software contributed more than 1 million shows to Spotify's catalog in 2020 alone. Overall, Anchor powers 70 percent of Spotifys total podcast catalog, or around 1.3 million out of over 1.9 million shows.


01/18/2021 Podcasting Market Size – Industry Analysis, Share, Growth, Trends, Top Key Players and Regional Forecast 2020-2027
As per the research report titled Global Podcasting Market Size study, by Genre, by Format (Interviews, Panels, Solo, Conversational) and Regional Forecasts 2020-2027 available with Market Study Report LLC, global podcasting market is expected to witness unprecedented growth during 2020-2027.

According to the business intelligence report, emphasis among podcast production studios on the distribution and production of their content on audio platforms such as Spotify, coupled with emergence of high bandwidth, and personal digital assistants are augmenting the growth of global podcasting market size.

Increasing penetration of internet as well as smartphones, inclination towards audio and music content, growing acceptance of audio broadcasting content, and escalating demand for podcasts are stimulating the global podcasting market outlook. Citing an instance, the IDC (International Data Corporation) recorded shipment of around 369.8 million units of smartphones by vendors in the fourth quarter of 2019.

Leading players that define global podcasting industry trends are TuneIn Inc., Stitcher Radio, Spotify AB, SoundCloud, Entercom Communications Corporation, Pandora Media LLC, Megaphone LLC, iHeartMedia Inc., and Apple Inc.

On the contrary, storage space issues and high costs associated with podcasting are expected to impede the industry expansion throughout the analysis timeframe.

01/15/2021 What Is Open Podcasting?
Open podcasting is the foundation on which the entire industry was built: in short, an ecosystem that allows content creators to share their work with listeners everywhere, through all the applications and podcast players that exist.

The magic of podcasting is discovering a new show that you look forward to sharing with friends, or following one for so long that you feel like part of a family, and all of that is made possible by the open nature of the industry.

01/13/2021 2020 In Podcasting: An Industry Takes Shape
The year that is coming to an end was a pivotal one in the development of podcasting as an industry. The major business models, players, and axes of power are coming into focus as the industry matures.

Prognostications about the future of podcasting often boil down to a simple question: will podcasting will end up looking more like digital music or digital television? In the music industry, people have access to the same enormous catalog of music (more or less), through several different services, either for a monthly subscription fee or free with ads. In television, there is no single place to get "all" TV shows; instead there's a growing number of mostly paid subscription digital platforms with distinct (if slightly overlapping) subsets of the universe of content.

The events of the past year tell us that the answer to that question is some of each. Podcasting looks like it's headed towards a two-tiered future, where the lower tier looks like YouTube or Spotify Free and the higher tier looks like Netflix or Hulu.

01/11/2021 Podcasting Is Exploding. How Do You Know If It's Right For Your Brand?
Podcast-listening has skyrocketed over the past couple of years. In fact, it's quickly becoming one of the fastest-growing mediums, with forecasts predicting the number of podcast users to exceed 160 million by 2023.

Do you have a niche?
Podcasts that focus on a specific niche or subject matter tend to perform better and garner more regular listeners than those covering broad topics.

Do you have the time?
Although the best podcasts come off as being off-the-cuff conversations, the truth is that a lot of time and commitment are involved in bringing them to life.

Do you want to raise your profile or make money?
Podcasts can be great tools for raising your thought leadership profile, but if monetization is your primary goal, you will probably want to invest your time and money somewhere else.



01/08/2021 Amazon Buys Wondery as Podcasting Race Continues
The deal, valued at $300 million, is the latest in a string of acquisitions as streaming platforms expand beyond music and video.

01/06/2021 Podcasting Is The New Battleground For Big Tech As Twitter Buys Breaker
Podcasting is having a moment. Maybe, if we stretch just a bit, a year. And possibly even an era.

Twitter just bought podcasting platform Breaker, the app that took podcasting and made it social. And what began as a trend — Spotify buying podcast platforms Anchor and Gimlet in 2019 — is turning into a torrent as many of the other big players in technology are buying podcasts, podcasters, podcasting tools, and podcast publishing platforms.

Tech moves in eras.

There was the era of PCs. The era of search. The era of social, and the era of smartphones. None of these necessarily roll over and go away: like radio or TV or magazines, they adapt, morph, and persist as new eras and new paradigms take precedence. But each era focuses innovation and investment and attention in a new space.

Today podcasting is one of those spaces.




01/04/2021 Spotify, Podcasts, and The War for Your Ears
On Tuesday, Spotify, the audio streaming behemoth, announced another acquisition. It struck a deal to buy Megaphone, a podcast ad tech company that works with thousands of content publishers, including Disney and Spotify itself. The $235 million purchase positions the Swedish company to become a dominant player in the podcast advertising business.

The deal with Megaphone is just the most recent example of Spotifys aggressive expansion into podcasting through a rapid string of acquisitions. In 2019, it purchased the premiere podcast production network, Gimlet Media, and later snapped up Parcast, which specializes in true crime shows, and bought The Ringer, a media company focused on sports and pop culture.

01/01/2021 SiriusXM Enters Podcasting With Original, Exclusive Shows
Original podcasts from SiriusXM that chronicle sports greatest rivalries, comedys biggest legends, country stars humble beginnings, and gripping first-person tales from medicines front lines

Plus, influential podcasts from FOX News and popular podcasts from leading creators and providers including Stitcher, NBC News, CNN, NPR, ViacomCBS, The Wall Street Journal, HBO, Wondery, ESPN, Barstool, TNT, Joel Osteen Ministries, WNYC Studios, Slate, TED, Westwood One, PRX, and many more

12/30/2020 A Premium Audio Licensing Library Arrives From Veritone
The creator of the worlds first operating system for artificial intelligence, aiWARE, and provider of digital content licensing services on behalf of the world's premier sports entities, news organizations and user-generated content networks has introduced a comprehensive audio content monetization and licensing services for audio creators, including podcasters, broadcasters and audio advertisers.

Introducting Veritones premium audio licensing library and services, designed to enable podcasters, broadcasters and other audio creators to easily license clips of premium audio content from major media brands for their programs, as well as monetize their own content.

12/28/2020 COVID-19 Is Evolving Podcasting as We Know It
The global pandemic has upended our entire nation. When we think of the aftermath since the coronavirus first struck the United States, it still leaves us with a great deal of uncertainty.

Everyone from healthcare workers to business leaders to tradesmen are watching as everything around them changes, and theres nothing they can do about it other than to roll with the punches. Nothing is the same, and it may never be the same again.

But when we look closer at certain sectors, not all of them have a negative story to tell. COVID-19s shock has actually jolted some industries alive. Far-reaching technological adoption, an increased consumer consumption, and a spike in advertiser's reallocating their budgets to make the most impact during the pandemic, podcasting is having its moment. And it is a big one.

This is great news, of course, but how exactly is podcasting changing under COVID-19's influence?

12/23/2020 Podcasting Your Research paves a pathway to a new audience
Academia and podcasting have a similar problem: unless you're involved in them, they seem incredibly intimidating to get into. With academia that is mostly true; a number of economic, systemic, and personal reasons make it inaccessible for a lot of people. With podcasts, however, that is not the case — to the same extent. If you have access to a recording device, editing software, and an internet connection, that is all you need to share your work with the digital world.

12/21/2020 Casting a wide net: The business of sports podcasting
With global revenues set to surpass a billion dollars and the tech giants investing in the space at eye-watering price points, no one asks what podcasting is any more. In part one of our series on the sports podcast ecosystem, SportsPro surveys the scene in 2020 to discover the different ways of doing business.

When Spotify acquired digital sports and culture outlet The Ringer back in February, it marked the fourth podcast company acquisition made by the audio streaming giant in the space of 12 months. That US$400 million spending splurge saw Gimlet Media, Anchor FM and Parcast all come under the control of the Swedish company. And it is not just networks being snapped up, either. In May, the Joe Rogan Podcast, a chart leader in most English-language markets and previously withheld from Spotify by the host, was acquired by the firm on an exclusive licence for a reported US$100 million.

12/17/2020 iHeartMedia to Acquire Voxnest, Its Latest Bet on Podcasting
iHeartMedia announced it has entered into an agreement to acquire Voxnest, the leading consolidated marketplace for podcasts and the best-in-class provider of podcast analytics, enterprise publishing tools, programmatic integration and targeted ad serving. With this acquisition, iHeartMedia, through Voxnest, will now be able to provide podcast advertisers with additional targetable inventory at scale by allowing the effective and efficient monetization across an entire range of podcast inventory on this one-of-kind programmatic platform.

12/15/2020 Podcasting Market Growth Drive by the Growing Influence of Enterprise Podcasting
The podcasting market has diverse players across numerous countries across the globe. Podcasting platforms are always in the process of crafting good audible content to gain maximum subscribers. The players in the podcasting market increase their subscriptions through offering limited period free trails, discounts, and low per month membership plans. These factors help in nurturing the growth of the podcasting market.

12/08/2020 Podcasting Is a Bright Spot amid Declining Digital Radio Spending
Digital radio spending has declined during the pandemic, which is in line with reduced advertiser demand. We do, however, expect growth to rebound by 26.8% next year.

But podcast advertising remains a bright spot of growth within digital radio. Spending on all types of podcast ads, including host-read sponsorships, will rise by 10.4% this year to more than $780 million. Next year, podcast ad spending will surpass $1 billion in the US for the first time as growth rebounds to 44.9%. That will boost podcast advertising to almost one-quarter of the digital radio ad market.



12/02/2020 Podcasting: It all started with an iPod and an idea
The concept behind podcasting is simple: combine the best qualities of what we love about a radio show with the immense capabilities offered by the digital revolution.

And with this simplicity, comes great diversity. Podcasts come in all shapes and sizes, across languages and borders, dealing with an enormous variety of topics and speaking to the hearts of an ever-growing global audience.

It is no wonder that they have become one of the most beloved and popular media in the 21st century. But how did it all start – and where are we now?

A simple idea: a brief history of how podcasts came to be The advent of the internet and new digital tech has naturally played the biggest part in establishing the podcast industry.

While the concept of audio blogging and on-demand listening to audio and video files has been around since the 1980s, primarily in the context of education and research, podcasting as we know it didn't really exist until the 2000s. Its existence was in big part thanks to the iPod device launched by Apple in late 2001, which inspired a whole new way of listening to music and audio files.

MTV VJ Adam Curry and developer Dave Winner are widely considered to be the pioneers of the podcast revolution, when they teamed up to develop a software dubbed iPodder in 2004 – and the rest is history.

11/24/2020 21% Of Spotifys Users Engage With Podcasts – A Breakdown On The Rise Of Podcasting
The COVID-19 restrictions that many countries had to endure forced many people to seek alternative forms of entertainment. One such form is podcasting which has grown in popularity over recent years. According to the most recent financial reports, Spotify reported that 21% of the monthly active users (MUA) have engaged in at least one podcast in the past month. Data presented by Stockapps.com breaks down the rise of podcasting.

Spotify Records 5% Increase in Podcast Engagement between Q4 of 2019 and Q2 of 2020

The Joe Rogan Experience – the title of Rogans podcast, was the highest-earning podcast of 2019 with revenue of $30M. In September 2020, Joe Rogan officially began his podcasting contract with media giants Spotify, which will eventually see his entire library of content migrate to the platform. The deal is reported to be over $100M.

Spotify has been expanding its podcasts catalogue as they continue to see strong growth in that particular segment. The rate of consumption of podcasts has been growing by triple-digit percentage numbers for the last few years. In Q4 of 2019 16% of Spotifys monthly active users engage in podcast content, by Q2 2020 that number had jumped to 21%.

11/18/2020 Amazon Takes On Spotify In Podcasting
This week Amazon announced the launch of a podcast service integrated with Amazon Music, along with a slate of exclusive celebrity-driven shows. After nipping around the edges of podcasting in its Audible audiobook subsidiary for a few years, Amazon is jumping into the market—with its competitive sights set squarely on Spotify. Amazon's emulation of Spotify's podcast model has implications for the future of podcasting as a business.

Spotify started moving into podcasts about five years ago. This was the first phase of a campaign to diversify its business beyond music, reducing its exposure to competition from much larger companies that do not depend on music as a single input good.

11/11/2020 How Apple Might Integrate Podcasting Acquisition Scout FM, Based On Clues In iOS 14 Apple Music
Imagine the perfect custom talk radio station tailored exactly to your unique likes, with a never-ending flow of great content.

That is exactly what Apple could soon be delivering with its recent podcasting acquisition, Scout FM. Because that's precisely what Apple has achieved already — in the music sense — with its new personalized music stations in iOS 14.

11/04/2020 Sony Music steps up its podcasting with nearly 40 new shows
Sony Music has been signalling its podcasting ambitions with a series of partnerships over the past year. Now it has revealed nearly 40 new shows resulting from those deals – and they're all launching this year.

The unveiling happened at the major labels first IAB Podcast Upfront presentation, with shows in categories including true crime, politics, current events, and social / racial justice, as well as music.

On the latter front, two of the new shows talked about at the upfront presentation were My 90s Playlist with hosts Tracy Clayton and Akoto Ofori-Atta, and a music/sports show from NFL reporter Lindsay Czarniak.
2020
june archive
feb-may archive

2019
october archive
september archive
august archive
july archive
june archive
may archive
april archive
march archive
february archive
january archive
2018
november/december archive
october archive
september archive
august archive
july archive
june archive
may archive
april archive
march archive
february archive
january archive
2017
december archive
october archive
september archive
august archive
april archive
march archive
february archive
january archive
2016
november/december archive
october archive
september archive
august archive
july archive
june archive
may archive
april archive
march archive
february archive
january archive
2015
november and december archive
october archive
september archive
august archive
july archive
june archive
may archive
april archive
march archive
february archive
january archive
2014
november / december archive
october archive
september archive
august archive
july archive
june archive
may archive
april archive
march archive
january & february archive
2013
december archive
november archive
october archive
september archive
august archive
july archive
june archive
may archive
april archive
march archive
february archive
january archive
2012
december archive
november archive
october archive
september archive
august archive
july archive
june archive
may archive
april archive
march archive
february archive
january archive
2011
december archive
november archive
october archive
september archive
august archive
july archive
june archive
may archive
april archive
march archive
february archive
january archive
2010
december archive
november archive
october archive
september archive
august archive
july archive
june archive
may archive
april archive
march archive
february archive
january archive

2009
december archive
november archive
october archive
september archive
august archive
july archive
june archive
may archive
april archive
march archive
february archive
january archive

2008
december archive
november archive
october archive
september archive
august archive
july archive
may - june archive
april archive
march archive
february archive
january archive

2007
december archive
november archive
october archive
september archive
august archive
july archive
june archive
may archive
april archive
march archive
february archive
january archive
2006
december archive
november archive
october archive
september archive
august archive
july archive
june archive
may archive
april archive
march archive
february archive
january archive
2005
december archive
november archive
october archive
september archive
august archive
july archive
june archive
may archive
april archive


FeedForAll
create, edit, and publish podcast feeds.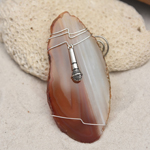 Podcasting Ornaments!