A Podcasting Blog from Podcasting Tools - Daily Podcasting News and Information for Podcasters and Listeners.
Daily Podcasting Blog and news related to podcasting, RSS, podcast news and aggregation. Information related to podcasts are added on a daily business and cover the gamut, from new podcast product announcements, podcast directories, marketing for podcasters and much, much more.

06/30/2005 Blinkx Carves Out Niche with Podcast Search Tool
The Blinkx podcast search tool uses voice recognition software to transcribe audio and video content and then searches those transcripts for specific keywords entered by users. Blinkx made no secret that it felt its approach was superior to those from the major search engines.

Podcasting Search Tool


06/30/2005 Podcasting News
Submit your podcast related news to ipassages.


06/29/2005 Podcasting Tutorial
Step by step tutorial to create a podcast using desktop software. The podcasting tutorial provides screen shots with 12 detailed steps on how to create and publish a podcast feed.

Podcasting Tutorial


06/28/2005 Podcasting Station Launched; New Searchable Podcast Directory
Podcasting Station is a new categorized directory of podcasts. The new site at http://www.podcasting-station.com/ makes it easy for individuals or businesses curious about podcasts, to find the latest podcast feeds in a single convenient and easy to navigate location.

Similar podcasts are grouped under general topic headings. Each topic contains podcast titles and descriptions. A search feature allows web surfers to search for podcasts using keywords and phrases. The flexible search options gives web surfers the ability to search for specific podcasts of interest.

Information contained in the Podcasting Station directory covers a huge range of audio content, from humor and news to foreign language instruction and sports interviews.

The intention of Podcasting Station is to provide a convenient resource that unites the podcasting community making it easy for consumers and industry professionals to locate podcasts and information that they are seeking.

Industry professionals and consumers can visit http://www.podcasting-station.com/ to browse a large directory of podcasts, indexed and categorized for easy access.

Podcasters are encouraged to add their podcast feeds to the database. All listings are currently free of charge and, the information is freely available to consumers and related industries.


06/28/2005 New Release Apple iTunes 4.9
As anticipated, Apple has today released iTunes 4.9 for Mac and Windows, the first version of the popular music management software to include built-in support for downloading of podcasts.

As described by the company, "With iTunes 4.9, you can now browse and subscribe to podcasts from within the iTunes Music Store. Podcasts are frequently updated radio-style shows downloadable over the Internet. You can also transfer podcasts to iPod, for listening on the go."

06/27/2005 Virgin Atlantic embraces Podcasting as Customer Communications Tool
Podcasting is the latest way of distributing audio content via the Internet and Virgin Atlantic has made an innovative step by creating Podcast specific content and also producing a branded Podcatcher (software to download the Podcast).

The first Podcast from Virgin Atlantic is a series of four audio guides to New York. They begin with a guide to the ten coolest restaurants, the second is an insider's guide to shopping, the third is all about 'off-the-beaten-track' New York and is a guide to the cool and quirky. The fourth is a guide to the ten things you just have to do, if you're on your first trip to the Big Apple.

06/27/2005 NewsGator Adds Podcast Receiver
NewsGator Technologies, Inc., a Denver-based developer best known for its RSS aggregator, on Friday introduced FeedStation, a podcast receiver that downloads audio and video files automatically to media players.
FeedStation lets users select podcasts -- audio files made available via an RSS feed -- then automatically downloads them to an iPod or MP3 player's playlist. When the hardware -- an Apple iPod, for instance -- is later connected to the computer and synched with the playlist, the files are added to the player's storage space or hard drive.

"This is the first step in expanding FeedDemon and FeedStation to NewsGator's RSS platform," said Nick Bradbury, NewsGator's new architect of client products, in a statement. "I'm hoping to see this enable more people to listen to the great content being created for this new medium."

NewsGator acquired Bradbury's company, Bradbury Software, whose primary products was FeedDemon, a Windows-based RSS aggregator, in May.

The built-in podcast receiver is now available with FeedDemon and with NewsGator Online, a free Web-based RSS service. It will be added to NewsGator's Outlook Edition "soon," the company said.


06/23/2005 Black Sabbath and Podcasting?
Black Sabbath's Bill Ward has made his audio diaries available via a podcast. Who ever thought heavy metal would meet podcasting?


06/23/2005 Learn Out Loud
A new service launched by LearnOutLoud is an Audio Revolution Podcast, they aim to educate, entertain and hopefully enlighten you with the world of Audio Learning. The hosts Seth and Dave survey all the audio resources out there and go in depth on a wide range of topics such as Audiobook Rental, Language Learning Programs and much more.

More on LearnOutLoud


06/23/2005 Pontiac Summer Solstice
With the sun at its peak, Pontiac used the summer solstice to shine new light on its brand and vehicle line -- including the Solstice two-seat roadster, G6 coupe and Torrent compact SUV -- through a wide-ranging event extending from Times Square to Hollywood.


"The solstice represents a turning point in the seasons, and we felt it was important to celebrate this particular solstice as a turning point in the renaissance for Pontiac as we bring three new products to market this summer," said Mark-Hans Richer, Pontiac marketing director. "What better way to celebrate than to 'fuse' the excitement of these new Pontiacs with the excitement and energy of Times Square."

Link to Pontiac's Podcast


06/23/2005 WebmasterRadio.FM Launches Podcast Programming at WebmasterWorld
WebmasterRadio.FM, a free, business, 24/7 internet radio network, announces the availability of its online radio programming in podcast format, now accessible on the re-designed WebmasterRadio.FM Web site at WebmasterRadio.fm. The WebmasterRadio.fm will unveil its new look and programming features at the WebmasterWorld Search Conference, June 21-24 in New Orleans.

WebMasterRadio.FM's online radio shows are hosted by some of the most respected names in the Internet business world. Covering crucial business topics such as public relations, new technology, Search Engine Optimization, affiliate marketing, domain registration and more, each show reaches out to a different part of the business marketplace, meeting and addressing the specific needs of all potential listeners.

WebmasterRadio.FM's new Web site features a more user-friendly interface with easier navigation and layout. WebmasterRadio.FM will officially launch the re-designed site and announce its podcasting capabilities at the WebmasterWorld event this week in New Orleans.

06/23/2005 Podcasting School Up for Award
Pupils and staff at Musselburgh Grammar School have launched the first regular UK schools podcast - and are up for a prestigious new media award.

The podcast - mgsPodcast - is available now. The pilot show included an interview recorded in Poland, where students discuss their views of being in the EU.

The New Statesman New Media Awards 2005, in association with Atos Origin, a major provider of IT and business services to the UK Government, highlight the positive impact of new media technology on public life. The key themes of this year's awards are ingenuity, modernisation and accessibility - all of which are essential to the effective implementation of new media technology.

Complete Article


06/22/2005 iPassages Christian Podcast Directory
iPassages is a new virtual community designed to share information, tips and links regarding Christian Podcasts and related news.

Podcasting is less than a year old, but already many churches have created inspirational content that can be downloaded and enjoyed on portable music players. Churches are seeing the value in providing material via the Internet. Many religious groups create weekly sermons, music or services that can now be shared with thousands of listeners. Through RSS technology, listeners can easily subscribe to their favorite Podcasts. Find out more about Podcasts on our "FAQ" page or submit a Christian Podcast to iPassages directory. Just click on "Submit News". This site will grow over the coming weeks with your help.

iPassages will also provide technical and marketing assistance to Churches wishing to create and distribute their own Podcasts. Just click "Feedback" to contact us. In the meantime, please take the survey to the right to give iPassages an idea of the type of Christian Podcast content you would like to see featured on iPassages.

06/21/2005 Senate Republicans Podcasting
Residents of the state of Pennsylvania will now be able to listen to a weekly podcast on state issues thanks to a new program being launched by the state Senate Republican Caucus. The group hopes that use of the emerging technology will bring the group's issues to the forefront in the minds of voters.

"Podcasting is a great new technology, and our caucus will use it to help keep constituents informed," Erik Anderson said, chief of staff for Senate Majority Leader David Brightbill. "Podcasting will improve our ability to provide in-depth analysis, up-to- date information, and insights from individual members about crucial topics affecting people and communities around the Commonwealth."

Complete Article


06/21/2005 Duke's free iPod program has mixed results
The university that gave each of its incoming first-year students an iPod has evaluated the success of the pilot program--and declared that the results were mixed.

Duke University gave all of its 1,650 freshmen the Apple music player, as well as a voice recorder, in autumn 2004 to "encourage creative uses of technology." One year later, the university has found that 60 percent of the students used the device to play back academic material, while 28 percent used the device for recording.

Complete Article


06/20/2005 Rent A Podcaster?
The Podcast Network ushered in another first in the 12 month history of podcasting with the launch of their "Rent A Podcaster". Podcasting is a powerful tool for building stronger relationships with users, customers or clients. It facilitates conversations and is more targeted that print, billboards or TV.

Mr Reilly said The Podcast Network also had a growing team of hosts with domain expertise in a wide variety of subjects.

He said many hosts were available for hire if specific experience in a particular industry was required.

Complete Article




06/20/2005 The Podcast Hotel Event
When: The Podcast Hotel will take place in Portland, Oregon, Sept. 6-7, 2005

Where: at the Jupiter Hotel.

What: We're turning the Jupiter into a podcast and videoblog studio. Rooms will be studios. The court yard will be our lounge. You won't see boring panels at this show. We'll break out the conversation to exchange ideas and create new works. Part happening, part workshop and part citizen media exercise, the Podcast Hotel will explore the reaches of podcasting and what it means to us all. Is podcasting a revolution? Why are big media so fascinated by podcasting? How do you podcast? What are the latest ways people are using podcasting for their lives and work? This and more is what you'll find at the Podcast Hotel.

More Info on the Podcast Hotel


06/16/2005 Podcasting Awards Nominations are Open
Nominations are open for the 2005 Podcast Awards. If you have not read the rules please do so. Click on any category to nominate. Nominations close on June 30th.

Podcast categories include: People's Choice, Best Produced Podcast, Business Podcast, Comedy Podcast, Cultural/ Political Podcasts, Educational Podcasts, Food and Drink Podcasts, General Podcasts, Health/Fitness Podcasts, Mature Podcasts, Movie/Film Podcasts, Music/Radio Podcasts, Non-English Podcasts, Religion/Inspiration Podcasts, Top Rated Podcasts, Technology Podcasts, Sports Podcasts, World News Podcasts, Sound Seeing Podcasts and Gaming Podcasts.


06/14/2005 TVGuide.com Launches Exclusive Weekly Podcast
TVGuide.com, a leading online destination for television and entertainment news and information, announced today that it has launched TV GUIDE TALK, a weekly podcast that will provide consumers with exclusive news, gossip and commentary about the latest headlines, hottest TV shows, newest movies and biggest celebrities - all delivered with humor, passion and knowledge by editors and writers from the TVGuide.com staff members.

"TV Guide Online is very excited to add Podcasting to our already in-depth online editorial coverage," says Dave Bovenschulte, vice president, TVGuide.com. "TV Guide Talk is a great way for our customers to get up close and personal with our writers in a brand new way."

According to a recent study by the Pew Internet & American Life Project, more than 22 million American adults own iPods or MP3 players, and 29 percent of them have downloaded podcasts from the Web so that they could listen to audio files at a time of their choosing.

TV GuideTalk


06/13/2005 Podcasting lures wary music biz
Podcasting has emerged as the Internet's hottest fad, but is it more than just a passing fancy?

Forrester Research estimates that 300,000 podcasts -- which deliver digital audio content from the Web to computers or portable media devices -- will be available by year's end, growing to 13 million in 2009. The number of podcast listeners is more difficult to track; there are so few that research firms like Forrester cannot get an acceptable sampling to survey.

This is partly because there is a lack of worthwhile content and partly because the current user experience is unappealing. Podcasting may sound sexy and easy to use, but downloading the necessary software and searching for compelling programming

06/13/2005 Podcast Charts - Podcast Directory
Podcast Charts is a new podcast directory. The site requires registration to submit podcasts, but it has an easy to follow layout making it easy for both listeners and podcasters to find their way around.


06/10/2005 New Podcast Directory Showcases Aussie Podstars
New podcast directory Oiglet.com.au launched today with absolutely no
fanfare whatsoever!

The directory features mostly podcasts from Australian podcasters, but also
has interesting programs from overseas.

Oiglet's General Manager, former radio announcer Kerryn Marlow said, "There
are heaps of overseas podcasts, but we all know there are many talented
people tucked away on community and commercial stations Downunder.
Eventually we want to fill up the program grid with an allstar Oz podstar
lineup!"

Check out Oiglet



06/09/2005 Top 40 Podcasts
Z100, a Top 40 radio station in New York, is experimenting with podcasts, making the station one of the few Top 40 stations to embrace podcasting as a way to attract and retain a mainstream audience.


06/09/2005 Anime and Podcasting
Project 760 Productions' Internet podcast program World of Anime on Podcast, announces the presentation of weekly Top 10 listings for video sales and rentals to become part of its program programs beginning in mid-June 2005.

"Japan Video and Media is the top resource among the anime fans in Northern California and out-of-town visitors for its vast collection of anime available for sale and rental," says World of Anime on Podcast executive producer Ray Nagar. "Providing Japan Video's top ten lists in rentals and sales will give our nationwide listeners access to what's hot and what's not in a video store frequented by many anime fans the bay area."

06/08/2005 Recycling iPods - Apple is Environmentally Conscious
Apple has a product take-back and recyclying policy. Having long been an advocate of proper disposal of electronic equipment at the end of its life, Apple has instituted a policy for recycling.

Apple believes:
believe:

~ Producers should provide a means to facilitate environmentally friendly recycling of their products at the end of electronic products' useful life.
~ Consumers should select a disposal method for end-of-life electronics products that does not adversely impact the environment.
~ Governments should develop a legal framework and public policies to promote appropriate end-of-life management, including environmentally friendly disposal and recycling.
~ Materials generated from the recycling of our products should be used as feedstock for new products whenever possible.

Additional Details


06/07/2005 Jobs Thinks Podcasting is Hot
At Apple Computer's annual Worldwide Developer Conference, which runs June 6-10, Apple CEO Steve Jobs highlighted podcasting.

According to a report at Cnet, Jobs previewed new features within iTunes for working with podcasts.

"We see it as the hottest thing going in radio," he noted, mentioning the numerous podcasts, both amateur and professional, that are being produced.

06/07/2005 I'll Be Back
Arnold Schwarzenegger the Governor of the State of California is now podcasting. The Governors plan is to bring the people of California closer in touch with their Governor and his plans. With podcasting, you can listen to the Governor's radio programs whenever and wherever you choose.

Perhaps videocasts will be next.

Gov. Schwarzenegger Podcast


06/06/2005 Interesting Piece on Monetizing Podcasts
Not sure that I agree 100% with the sentiment but the article perspective is interesting:

I believe if you want to understand the economic implications of podcasting (audio files distributed via RSS enclosures) meeting up with the dominate platform facilitating micropayments for audio files (iTunes), you must set aside your notions that podcasting is about a given format or genre.

Let me repeat one thing and make it perfectly clear before I continue: I believe the chances of an amateur, do-it-yourself podcaster striking it rich through podcasting -- even if you're lucky enough to get your podcast on iTunes -- is about as remote as your chances of playing in the NBA.

Complete Article


06/04/2005 Why Podcast?
Podcasting's cool. Sometimes, it can be a great marketing tool. But that's not true all the time, and podcasting is certainly not for every marketing plan.

Sure, we've been covering podcasting both as marketing and an ad medium here at ClickZ. It's been fun watching companies use this simple, very low-cost syndicated audio channel to innovate and spread their messages.

Complete Article



06/03/2005 Podcasts for Congress: Good Idea or Premature?
Ernest Miller from Corante asks if Congress should be podcasting. If I had heard this months ago I would have considered the idea lunacy, BUT having recently sat in the Senate Chambers and witnessing how empty they are, I think podcasting is a brilliant idea for both the House and Senate. Unless the issue is compelling or a large media attendance is expected, most Senators do not listen to their colleagues speak. Why? Because they are busy with other things and only appear on the Senate floor when they are voting or scheduled to speak. Granted they look through the transcripts before voting, but admittedly they do not *hear* the passion of the arguments made. Offering a podcast of Senate sessions would not only allow citizens to listen to arguments, but would provide Senators the opportunity to hear much of what they miss, at a time and place of their choosing.

I'm in agreement - Senate Hearings and House Sessions should be podcast.


06/02/2005 Podcasting Surveys
RRadio Network's Survey 31 asks the question "Have you listened to a 'podcast' in the last 30 days?"

How often do you find yourself wishing you could listen to a station's programming at your convenience? What happened to the "immediacy" of radio as a drawing card?

Here's what will make or break podcasting: Will it, as an industry, produce quality programs? Or will it end up being regurgitated radio shows, mostly done by amateurs?
Survey Results


06/01/2005 Shareware for Podcasts
Shareware Radio

Subscription fees for Podcasts is using a hammer to crack a nut, but there IS a halfway house for Podcasters wanting to experiment with raising revenue through their shows...

Think about how 'shareware' software works. Shareware software operates on TRUST. Software is distributed freely to anyone who wants to try it, but people are asked to pay for it if they want to continue using it, either by fixed fee or a variable donation. Often the software comes with a 'nag' screen as a reminder to pay.

How might that work with Podcasts? Well, you could be the first to trial 'Shareware Radio'.

It works like this.... Everybody can subscribe to the feed for free (as now) and listen to your show. But you make it clear on your website that people are welcome to listen to 5 shows (or whatever you think is appropriate), but if they like the show and wish to continue listening the shareware price is £10 for a year / month or whatever, and leave it to work ON TRUST.

Complete Article - PodShare


06/01/2005 Airtime for Young Podcasters
A group of third- and fourth-graders at Wells Elementary School is finding a global audience for its work through a high-tech form of publishing known as podcasting. The Room 208 Podcast is a weekly Internet audio program written, produced and performed by students under the direction of teacher Bob Sprankle. There have been five shows so far.
Complete Article

current blog
june archive
may archive
april archive


FeedForAll
create, edit, and publish podcast feeds.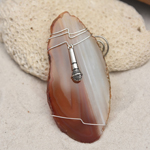 Podcasting Ornaments!